To showcase the future potential of the material and our know-how in the production of natural fiber components, we developed our technology and material carrier: a roof box made of natural fibers (NFRP).
Using the roof box, we were able to work out solutions for the special challenges in processing NFRP that no one had been able to master before. The result is top values in weight, stability and design.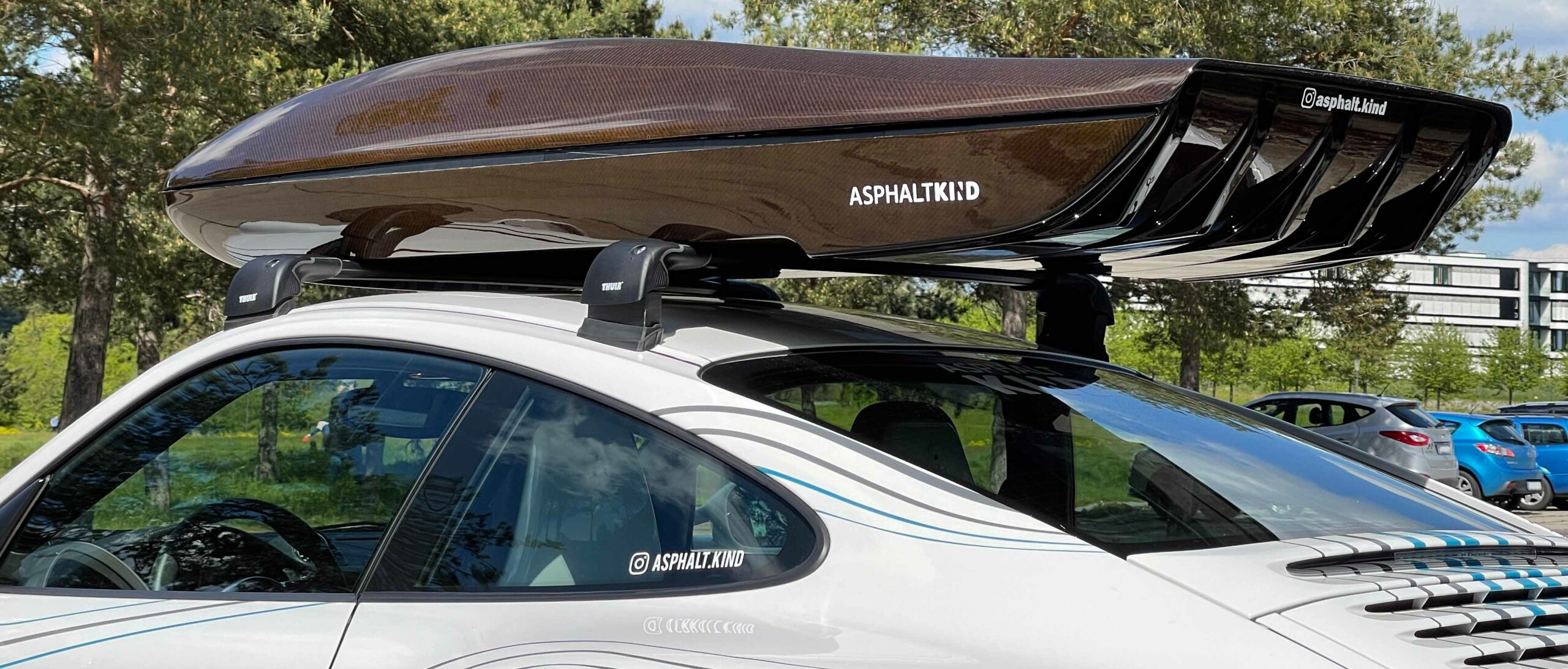 Stability:
For safety.
The use of NFRP makes the roof box much more stable than a conventional plastic box.
Weight:
Light. Lighter. Most stable.
< 17 kg for higher payload and lower center of gravity.
Speed:
Germany's fastest roof box.
For strong headwinds: light, stable, aerodynamic.
Design:
A unique specimen.
Due to the manufacturing process, the NFK look is different for each box. This makes them truly unique.
Chiseled in fibers:
A declaration of love for automotive design. 
Tense lines
By focusing on a clear taut lines and the abandonment of beads and edges, we achieve the "in motion although the roof box is" effect. With external measures of 215 x 90 x 32 cm fit the proportions and your luggage 1A. 
Cargo space miracle
More than 400 liters of cargo space are available for everyday life and especially for your adventures. The roof box can be opened in less than 2 seconds. The perfect trunk replacement. Also for everyday use.
The design: benchmark.
By working with an experienced automotive designer, we have broken new ground and achieved the goal: the roof box becomes part of the car. It complies with the principles of automotive design. 
You want to implement a project with natural fibers? Then contact us!